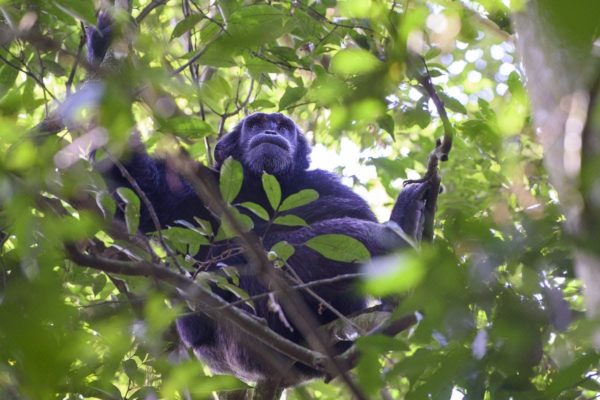 Kibale National Park
Kibale is Uganda's most ecologically diverse forests, boasting over 300 native tree species. It terms of primates, it offers a great introduction of both new world and old world monkeys. Brace yourself for chimpanzees, baboons, vervets, blue monkeys, l'hoest, bushbabies, colubus monkeys, black and white monkeys among others. The park lies in the shadows of Africa's third highest mountain range, Rwenzori, a snow caped gem straddling across the Equator.
Chimp trekking
Chimp trekking here unfolds in the way that gorilla tracking does in Bwindi. The only difference is that it is more exciting for two reasons. Chimps are much fun to pursue as they are more active. That aside, the terrain here is less hilly. This makes the adventure doable even for nature lovers with weak knees. During the 1-6 hours that you will spend in the forest, you will track a habituated group both on the ground, as they search for fruits to eat, and through the forest canopy once they scamper up the trees. You stand great chances of getting excellent pictures thanks to their curious nature that sometimes draws them close to tourists.